Interstellars "Tesseract"-Szene wurde ohne CGI realisiert: Behind the Scenes
Es ist die wahrscheinlich die bildlich überwältigendste Szene in Christopher Nolans Film "Insterstellar": der Höhepunkt wenn Cooper (gespielt von Matthew McConaughey) einen Raum betritt der mit einem Schlag alle Dimensionen verzerrt, es dem Protagonisten allerdings erlaubt mithilfe der Gravitation physikalisch durch die Zeit zu kommunizieren. Ort des Geschehens ist eine Bibliothek, die sich schier endlos zu wiederholen scheint indem unzählige Versionen dieses Raums zu jedem Zeitpunkt abgebildet werden. Wie man sich den Tesseract als Vier-Dimensionalen-Würfel vorstellen muss, erklärt der Interstellar-Wikia-Artikel bestens:
"The Tesseract is a means of communication for the bulk beings to express action through gravity with NASA. The bulk beings can perceive five dimensions as opposed to four, able to see every moment in the past, present, and future as well as influence gravity within any of those time frames. […] The tesseract allowed Cooper to communicate with Murphy Cooper [his daughter] in various time periods, presenting time itself as a dimension rather than linear. Everything is linked by the strings of time, which Cooper can manipulate. The beings made this comprehensible to Cooper by allowing him to physically interact with the Tesseract."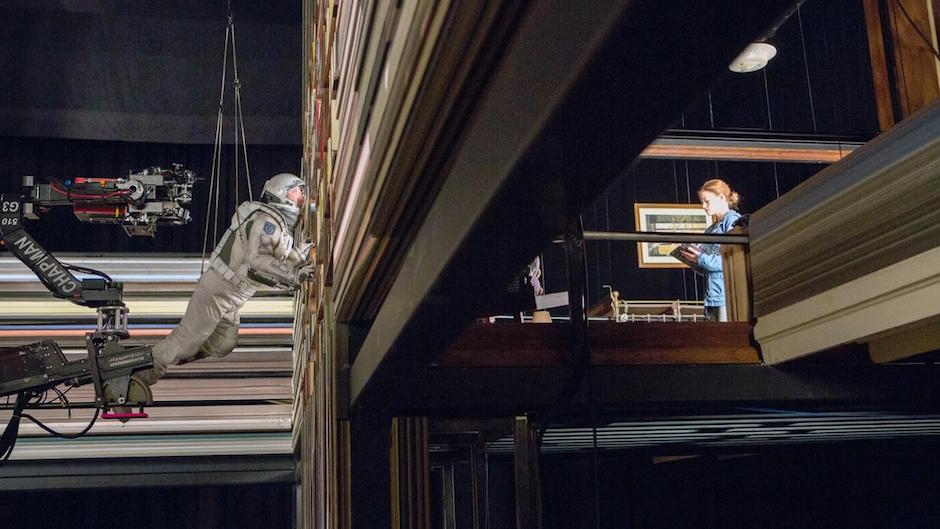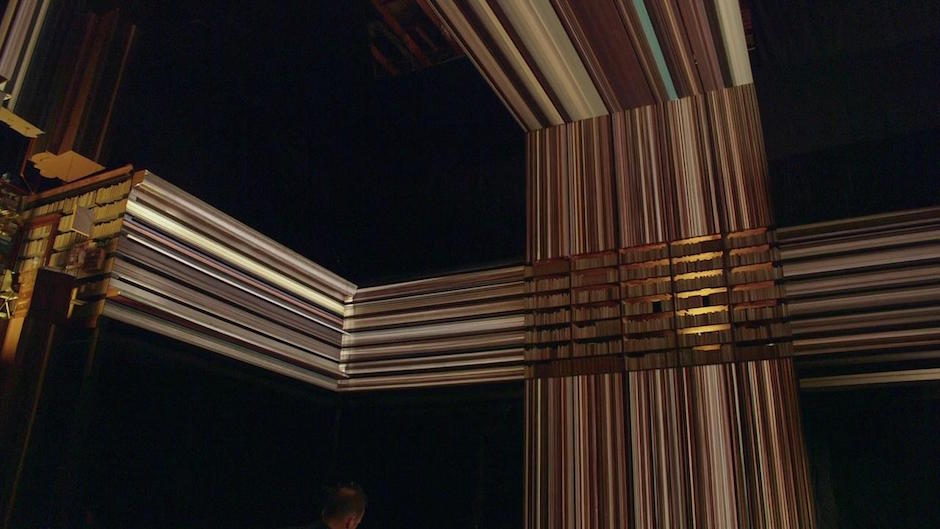 Die Komplexität dieser Szene hat den Regisseur und sein Team lange zögern lassen ob und wie diese Szene umgesetzt werden kann. Nach mehreren Monaten der Konzeptionierung und dem Aufbau von Modellen entschloss man sich dieser Emotions-gepackten Schlüsselsequenz in eineer unüblichen Weise zu stellen, nämlich mit dem fast kompletten Verzicht auf CGI/Special Effects. Somit wurde ein Set aufgebaut, in welchem die Schauspieler jenes physisch verändern können – unglaublich, wenn man bedenkt wie lange der Aufbau und auch die Kosten hierfür gewesen sein müssen.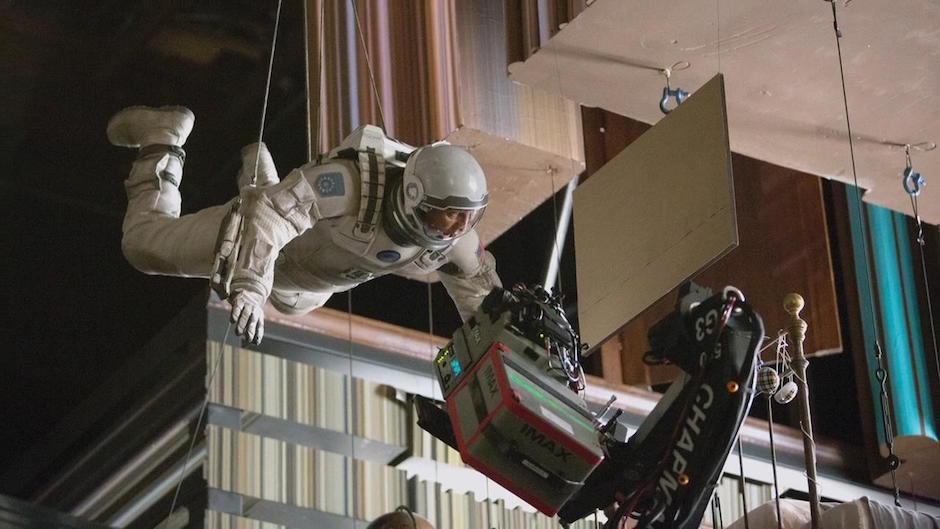 Leider ist mittlerweile das Vimeo-Video, in dem erklärt wird, wie das Set funktioniert gelöscht worden, allerdings sollten die Behind the Scenes-Fotos euch einen guten Eindruck hierüber geben.