Snowmoto: The Electric Snowbike Concept Which Could Be Realized By Specialized
Wintersport war nie so meins, doch mit diesem elektrischen Snowbike-Konzept könnte sich das rasch ändern! Die Jungs von The Metal Worx aus Japan produzieren bereits seit einigen Jahren ulkig ausschauende Snowbikes auf Basis eines BMX-Frames mit geteilten Snowboards als Auflagefläche auf dem Untergrund. Ein Artist hat sich daran gewagt eine Version mit Elektromotor zu entwerfen, die auf einem Frame von Specialized basiert, das Snowmoto – bombastisch! Stellt euch vor wie ihr mit ein paar Nm Drehmoment am Schaufelband anliegend den nächsten Berg erklimmt!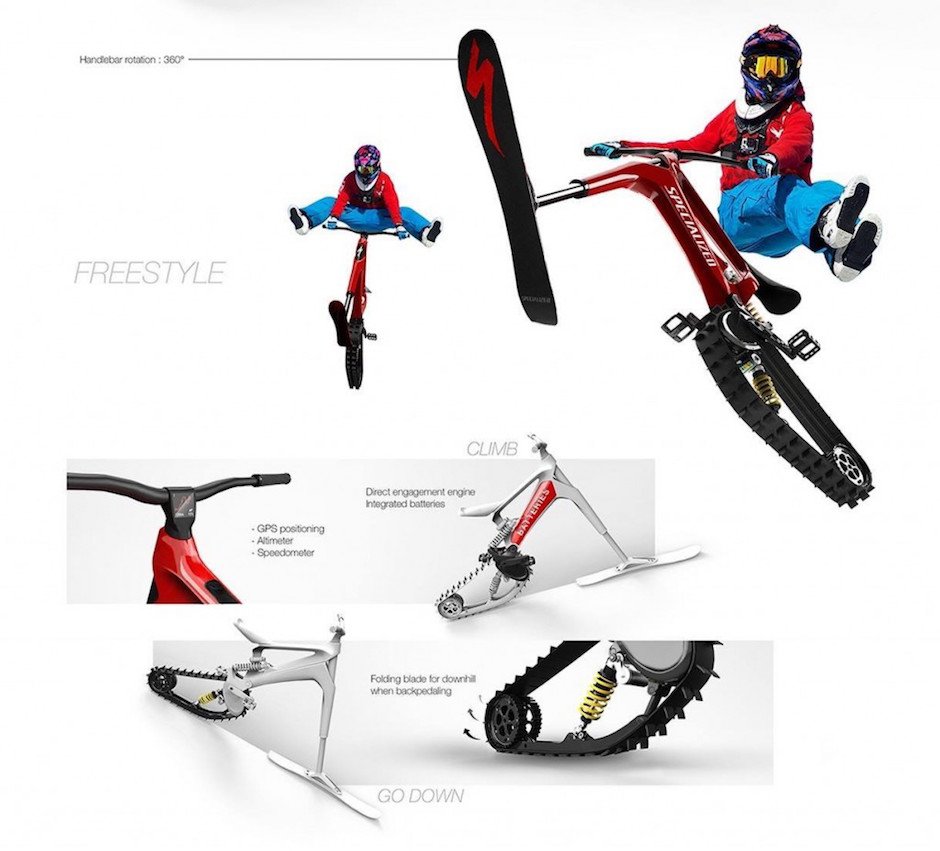 Dies ist lediglich ein Rendering, dürfte aber in der Industrie für viel Augenrollen, darüber hinaus aber auch für einige Sympathien sorgen 🙂 Bitte bauen!
Fotos: The Metal Worx