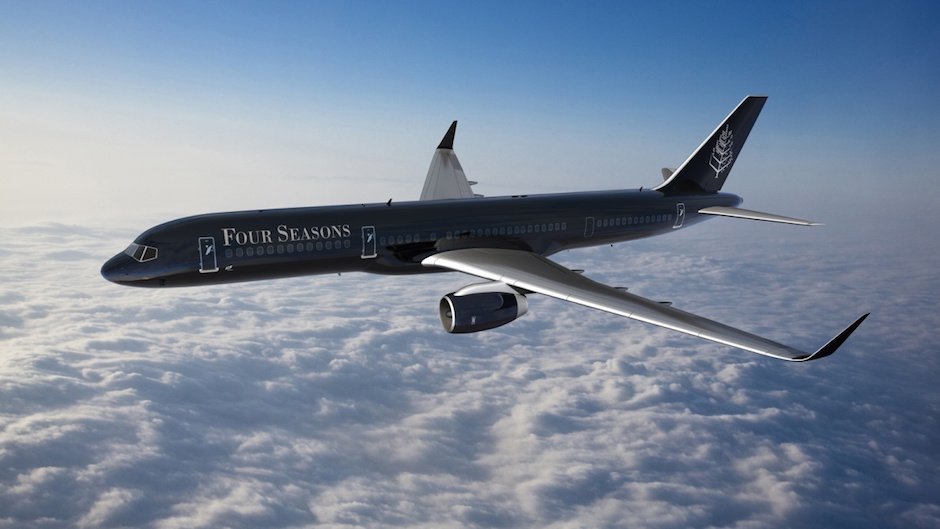 Den Namen Four Seasons verbindet man in der Regel mit Hotels der Extraklasse überall auf der Welt. Die Luxus-Hotelkette bietet anspruchsvollen Kunden nun einen ganz besonderen Service: eine umgebaute Boeing 757, den Four Seasons-Jet, welche ab Februar Reisende mit eigens umgebautem Interieur die Flugzeiten rund um den Globus drastisch versüßt.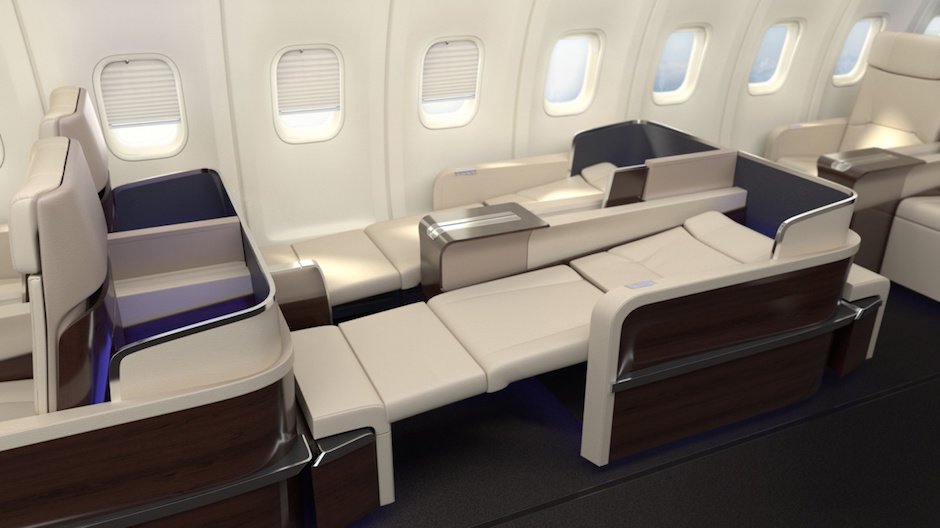 Hochwertiges Leder und Naturhölzer lassen das Innere des Privatflugzeugs prachtvoll erscheinen. Flachbett-Sitze, die von Hand gefertigt wurden und WIFI überall an Board machen gerade einmal den Anfang. Die internationale Küche im Four Seasons-Jet stellt jeden Geschmack zu frieden – sollte man trotz alle dem einmal gestresst sein versprechen Spa-Anwendungen in 10 km Höhe oder klassische Tea-Times Entspannung.
Exkursionen wie auch ein Concierge-Service können von allen Flugzeugreisenden beansprucht werden. Doch mit dem Start der neuen, mobilen Hotels der Lüfte ist eine Buchung nicht ohne weiteres möglich: im ersten Jahr ist der Jet Gästen vorbehalten, die eine der mehrtägigen Exkursionen gebucht haben:
Around the World, February 2015 – Beginning in Los Angeles and concluding with a celebratory dinner in London, this 24-day, 9-destination journey explores dynamic cities, exotic islands, architectural wonders and awe-inspiring natural environments. Highlighted by an only-by-private-jet stop at the Taj Mahal, all accommodations will be at Four Seasons hotels and resorts.
Backstage with the Arts, April 2015 – In the company of like-minded travellers who share a passion for the arts, guests will visit six cities and spend 16 indulgent days filled with backstage visits to Europe's most stunning museums, outstanding performances at Teatro alla Scala in Milan and the Estates Theatre in Prague, exquisite dinners and a private gala in the Pavlovsk Palace outside St. Petersburg.
Around the World, August 2015 – "Epic" is the word to describe this globe-circling expedition through nine destinations, including stays in three of the newest Four Seasons hotels, plus the brand's very first safari lodge in the Serengeti.  From the Forbidden City in Beijing to the medina in Marrakech, the pristine waters of the Maldives, the excitement of the world's largest fish market in Tokyo and a final, glittering dinner in New York, it will be 24 days no one will ever forget.
Fotos: Four Seasons